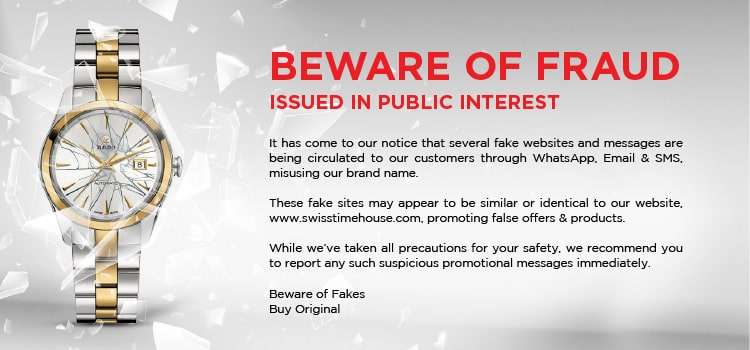 Another Big Billion Sale, Great Indian Sale, or just an End of Season Sale. These days both online and offline we find not one, not two but a bombardment of sale options. We all are lured by these, because who doesn't like saving money especially when it's on products of luxury, of brand value, or a super expensive product, and you just don't want to spend more when you get it for less. 
It's not just about the brand name which these watches carry but about the authenticity of the products, while many, especially in Asian countries make fake and replica watches of Swiss brands and other luxury and fashion brands to cater to the need of those who want to experience luxury but without paying the price, it's usually a copy of the logo and design but not the quality. These sellers and buyers know what they are getting into and that isn't what the major problems seem to be here.
Getting a dealership of these luxury watch brands is expensive, the manufacturing is expensive, as Swiss watches are famous for their exquisite craftsmanship, and they are made with high quality materials and it is ensured that they are accurate and reliable; hence making them expensive. One often revokes back to e-commerce websites on the biggest sale on the best of brands, but what one fails to understand is how these brands are selling these products for such cheap prices when the product is expensive from design to retail.
That's where we need to understand a very important aspect, the e-commerce websites have retailers that are both genuine and fake, In fact anyone with a GST number can enroll as sellers on these portals and no background check is done making it furthermore difficult to differentiate what is what.  One of the most common fraudster methods is through the easy return policy that these websites have. While you purchase a watch from an authorized dealer and you return the same product, the experts check the products in respect to every aspect, but these e-commerce websites do not have such experts, and returned goods are merely listed back on their websites without proper examination. Hence while you are buying a product online which you believe is a great deal on a great brand there is a possibility that the product isn't genuine at all.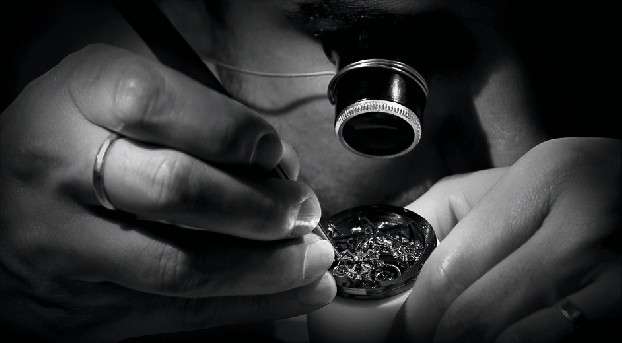 This isn't propaganda or a sales methodology by retailers to bring down e-commerce websites, it's the truth. According to recent reports e-commerce fraud is worth 3.8 trillion dollars and fake luxury goods makes up to 70% of that, it isn't because of the problem with a particular e-commerce website, it's with the way they function, the way there are multiple people, selling goods that aren't verified, that isn't original, that isn't luxury.
So the next time you think of buying a branded luxury watch do not fall prey for attractive discounts offered online and just shop from any seller on any ecommerce websites, instead walk into an authorized retail store like Swiss Time House, with 25 stores across India, and 75 years of retail heritage, our team of professionals, and the after-sales team makes it the best place to buy watches. If you do not prefer to visit a store, you may shop online from the comfort of your home but remember to shop only from an authoirsed dealer or website like www.swisstimehouse.com who are the Authorised agents of these luxury and fashion brands.
Luxury is a choice you make for the class in you and for the brand we serve.
Comments (0)
No comments at this moment