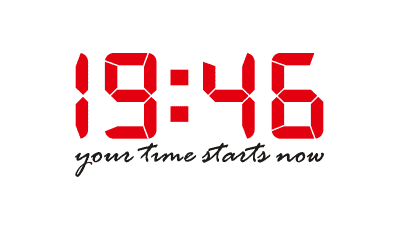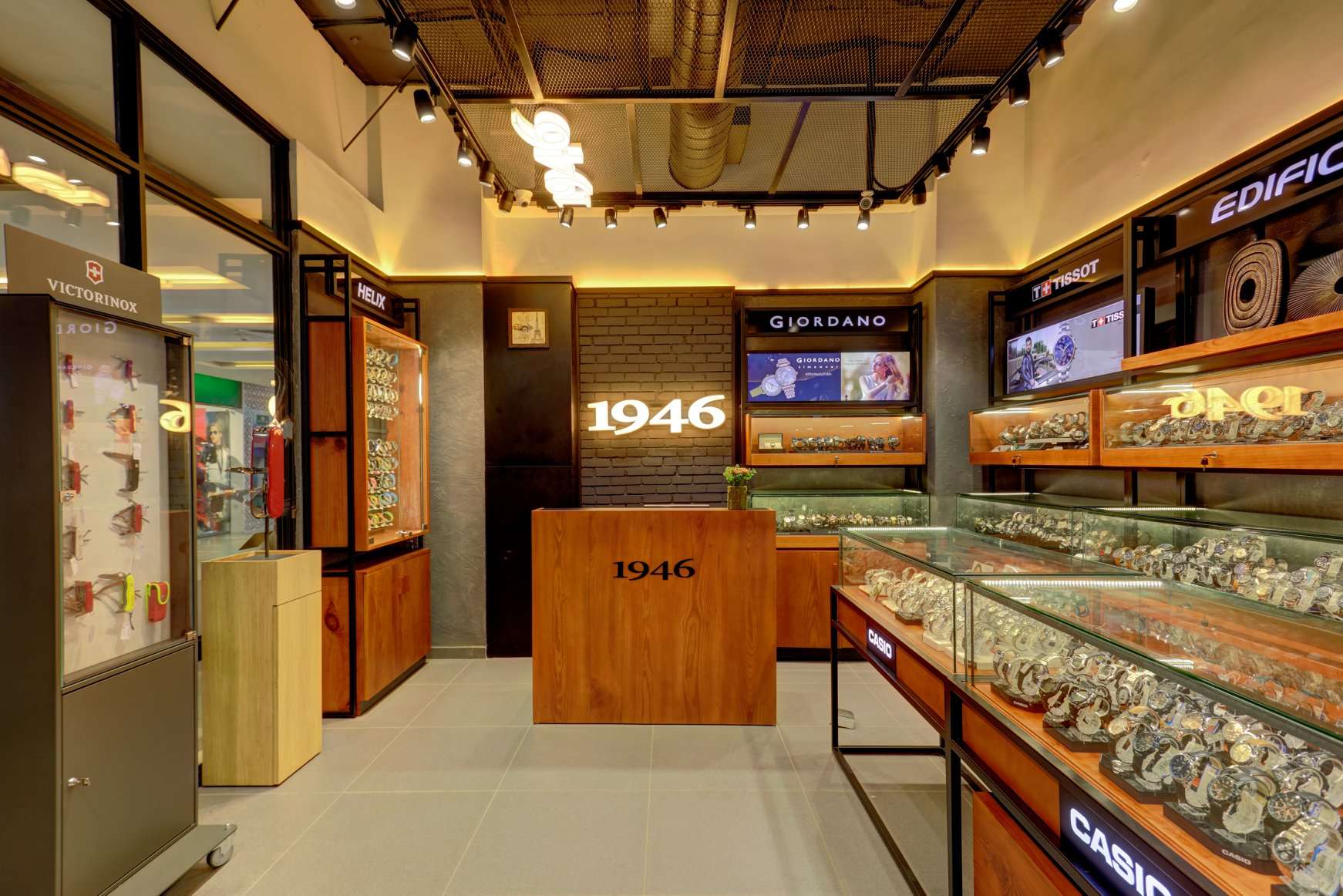 1946 stores were curated to honor our golden legacy of over 77 years in the watch industry. The unique name 1946, stems from the long tradition of Swiss Group as Kerala's most trusted watch retailers ever Since 1946. These stores are customized to bring out the glow of antiquity with its unique designs in Tier II and Tier III cities. The lack of organized trade in these towns and cities have lead to an accelerating circulation of fake / counterfeit watches. Such treachery has to be stopped as it tampers the trust of genuine brands and thus this vertical came into being.
1946 stores retail watches from INR.500 to INR 50,000 with brands like Tissot, Calvin Klein, Casio, Fossil, Michael Kors, Skagen, Diesel, Giordano, Titan, Fastrack, Timex, Q&Q, Tommy Hilfiger etc which perches as affordable fashion statements for the customers while gifting and purchasing.
The optimized product displays of  our stores reflects our several years of intense research in crafting customized view of watches from each angles providing clear and undisrupted view. Each product is showcased as to create  visual impact for the discerning customer.
1946 stores are now a favorite among the watch cravers for their famous brands.
Mission
To provide authentic and genuine products at every neighbourhood and give each customer the ultimate shopping experience.
Vision
To create an organised shopping platform in major tier 2 and tier 3 towns and introduce major brands to customers, to stop refurbished, counterfeit and dubious product trades.
Core Value
We are fast and bold in adapting to innovative and technological changes  which can build a proper social value ensuring a supportive and sustainable business proposition. We believe in our employees who are genuine, exceptional and involved with the commitment for a valuable client creation . 
We strive to minimise the negative environment to create and shape a better future, We will continue to do the right thing, focus on our mission and vision making work at ease to all our employees, being an ethical partner to our suppliers , growing our business, treating the customers the way they like to be treated , passionate , determined and humble because there is always a more opportunity every other minute. a handful of ideas, billion dreams, one mind...
OUR STORES  -  
ERNAKULAM : OBERON MALL (Edapally) - 91429 91429, LULU FASHION STORE (Lulu Mall, Edapally)- 91428 91428,
TMS CENTRE (Perumbavoor) - 90729 33333, SEEMATTI (MG Road) - 90724 33333
THRISSUR: Y MALL (Thriprayar) - 95397 22222
TRIVANDRUM:  LULU FASHION STORE (Lulu Mall, Akkulam)  - 80867 12345
CALICUT: FOCUS MALL (Rajaji Road) - 73919 12345
PUDUCHERRY: PROVIDENCE MALL - 95398 33333
BENGALURU: LULU GLOBAL MALL - 90669 12345
LUCKNOW: LULU MALL - 89434 12345
COIMBATORE: LAKSHMI MILLS - 86528 12345
HYDERABAD: LULU MALL - 974200 1946